During your first visit, our friendly staff will make sure to obtain important background information about you and your teeth, such as previous medical history, as well as any
pre existing conditions or
problems you've had with your smile, and use that information to figure out what we can do to help!
Our practice is working hard together to spread a shared vision of excellence in dentistry and customer service.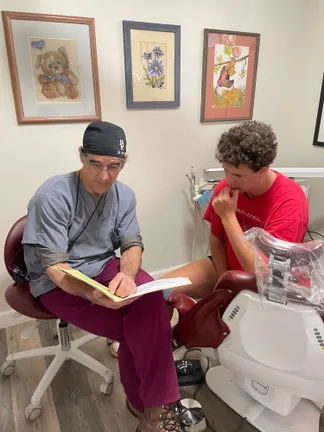 To fulfill this mission, we are committed to:
- Listening to those we are privileged to serve.
- Earn the trust and respect of patients, profession and community.
- Exceed your expectations.
Ensure a creative, challenging and compassionate professional environment.
Strive for continuous improvement at all levels and departments.
Patient Forms
---
What To Expect
Being well-prepared for your appointment will ensure that the doctor has all of the needed information to provide the best possible care for you, but we understand if there is missing information you may not be familiar with. If you have confusion on symptoms you may be experiencing, feel free to use our helpful information pages on this site to gain further information, or just give our office a call and we will answer any questions you may have! Also, take some time to review our staff page and familiarize yourself with our doctors. We look forward to your first visit!